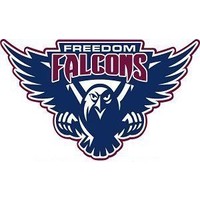 Who We Are

Freedom High School Parents Club is a non-profit organization run by dedicated volunteers who work together to enhance the educational experience of our students. Our executive board and committees focus on improving communication, encouraging parental involvement, and generating funds for special projects. By connecting parents, teachers, students, and staff, we aim to provide a thriving educational community that will benefit all. Every current Freedom High School parent, guardian, and staff member is automatically a Parents Club member.

Mission

The Freedom High School Parents Club strongly promotes open communication among parents, teachers, students, and staff. Our ultimate aim is to enhance communication and encourage greater parent participation.

Our dedication lies in supporting the Freedom community by encouraging parents to participate in school activities and raising funds to help students and clubs, establish scholarships, and organize engaging activities throughout the academic year. Our primary focus is on increasing parent involvement to benefit the well-being of our students while also providing unyielding support to our hardworking teachers and staff.

We aspire to be a dependable source of information for parents, helping them navigate the intricate terrain of Freedom High School. By working collaboratively with parents, teachers, and the community, we strive to create an atmosphere where students can realize their full potential.
Email: parentsclubfhs@gmail.com

Facebook: Freedom High School Parents Club

Instagram: @freedomparentsclub

Executive Board Members:

Michelle Meade - President

Daphne Morrison - Vice President

Jennifer Carper - Treasurer

Wendy Ashford - Secretary

Sandy Whiting - Fundraising Chair

Melissa Lawrence - Communications Chair

Stacy Hunt - Social Media Coordinator