President: Sebastian Carrascal Gomez

Vice Presidents: Sargis Vartaniyan & Sahn Cannon

Treasurer: Will Taylor

Secretary: Chase Lowell

Advisors: Mr. & Mrs. Richardson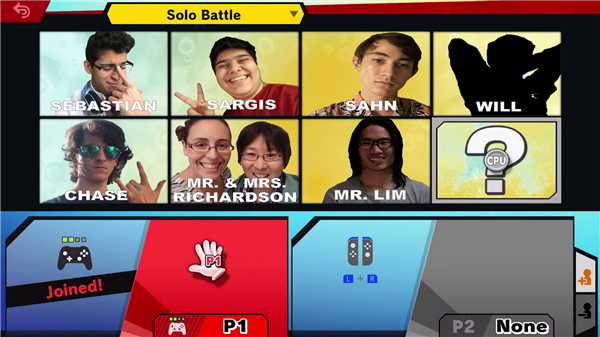 Club Meetings: Every Friday 3:15 pm to 4:30 pm

Zoom Link: https://luhsd.zoom.us/j/84613224043?pwd=MHBjekRJMDZTcFZxKzgwakpkQllHdz09

Meeting ID: 846 1322 4043 Passcode: 216367

Sign up for the Remind: text @4a4g9g6 to 81010

Purpose: Smash Club is the club for everyone who loves to play Super Smash Bros! Whether you're into casual or competitive, all are welcome. Our goal is to give everyone a space to play with friends. We also occasionally host Smash tournaments & special events! Join us!
Club T-Shirts are Now Available!

You can now pre-order club shirts. There are three colors to choose from: white, navy, and black. Pre-orders must be made through the student store no later than March 31st. T-shirt pick up will probably be near the end of April or beginning of May.

Price: $24

Link to Student Store: heritagehighschool.myschoolcentral.com

Deadline to Purchase: March 31st

Designs: