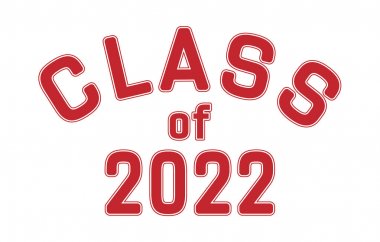 Liberty Class of 2022 Information

Please see below for updates on the Class of 2022 activies and events. Check in frequently for updates and information.

June 8th Message Home to Families

Senior Meeting/Parent University Power Point Slides

Senior Events

Graduation

When: June 10th

Where: Olmstede Stadium

Time: 7:30pm – 9pm

Gates open at 5:30

Students need to arrive in the New Gym by 6:00pm

Graduation online stream:

Heat Advisory

We wanted to caution families on the upcoming weather forecast for graduation. It is forecast to be 104 degrees this Friday. Family members in poor health or sensitive to the heat should think about choosing to stay home and enjoy the video stream online and then celebrate with their graduates later. If you plan on attending graduation, please review Contra Costa Health Services' heat recommendations here.

Practice schedule:

June 9th at 1pm and June 10th at 8:30am. These practices may change, so please stay tuned. Student attendance is mandatory for both practices.

Tickets: Each graduate will receive 5 tickets. Ticket numbers are limited by the senior class size and the capacity of our stadium.

Ticket distribution: Tickets were distributed on June 3rd during A and B lunch. After June 3rd, tickets will be available in Den 3 A-2.

Graduation Pictures will be available at this link https://www.ciphotoca.com/liberty
Graduation Dress Code

Student dress is semi-formal (no jeans, shorts, flip-flops or slippers). Students will report to their assigned gym dressed and groomed by 6:00 PM.

Cap – decoration is allowed, but must be school appropriate (if decorated inappropriately, a replacement cap will be provided; if no replacement caps are available, student will not participate in the ceremony). It is often windy on the stadium field, so be prepared to pin your cap in place after reporting to the Gym.

The principal, Mr. Huckaby, must approve all unofficial school stoles, medals, chords, or other attire at least 72 hours before graduation.

Practice schedule:

June 9th at 1pm and June 10th at 8:30am. These practices may change, so please stay tuned. Student attendance is mandatory for both practices.

Local Scholarship Night

When: May 26th

Where: Stadium

Time: 7pm – 9pm

Details on event: Local Scholarship Night is an invite only event for students who applied for local scholarships and were selected to receive their awards.

Other Senior Events Pending more information

Senior Sunset Event June 3rd stadium gates open at 8pm

Senior BBQ June 9th After Graduation Practice

Senior Breakfast June 10th Before Graduation Practice

Other Dates:

NHS/CSF Awards Night: TBD

Academy Awards: May, specific date and time TBD

Specialty Program Award Nights:

TLC Senior Send-Off: May 16th 7pm

PADA Project Unveiling June 7th @ 2pm

Band Awards Night: May 24th

Choir Awards Night: May 26th

Playmakers Awards Night: 29th

Cap & Gown Info

Information from Jostons:

Liberty High School - Class of 2022

https://www.jostens.com/apps/store/customer/1003270/Liberty-High-School/

It's time to order your cap & gown, class jewelry, graduation announcements, and senior apparel. Complete all orders by May 1st to ensure they are available for cap and gown pick up event.

Jostens
5050 Laguna Blvd. Ste 112-565
Elk Grove, CA 95758
Pat Cummings
916-389-0018
1-800-Jostens

Grad Night

When: June 10th
Where: On campus in both gyms and outside area
Time: 10:00pm – 3:00am
Details of the event: Grad Night is a parent sponsored activity and a chance for the Class of 2022 to have one last memory together. We will have a DJ, food trucks, games, activities and prizes!
Tickets: Tickets are on sale now and waivers are required. The $70 early bird price runs through Friday 4/22 and then it will go up to $95. You can purchase tickets online with a credit card (with a service fee) or in K8 with cash or check. Waivers can be downloaded online or picked up in K8 and must be returned to K8 for everyone that purchases a ticket.
Questions: libertygradnight94513@gmail.com
More Info: https://linktr.ee/lhsclassof22?utm_source=linktree_profile_share&ltsid=18b346f1-9333-46b2-8625-c330c68448fa

Past Events

Senior Parent University

When: April 14th

Where: Webinar, recording

Time: 6:30pm

Details on event: Senior Parent University to review upcoming events and dates

Senior Student Meeting

When: April 15th

Where: PAC

Time: 9:15am

Details on event: Mandatory senior student meeting

Senior Ball

When: April 16th

Where: Lake Chalet, 1520 Lakeside Dr., Oakland, CA

Last day to purchase tickets is THIS FRIDAY (4/8) after school.

Details on event: There will be heavy appetizers, beverage bar, dessert bar, a DJ, dancing and karaoke!

Achievement Night:

When: May 12th

Where: PAC

Time: 6pm – 8pm

Details on event: Achievement Night is a time for our staff to recognize hard-working students from each of our programs at Liberty.

Cap and Gown pick-up

When: May 12th

Where: Aquatic Center

Time: A and B Lunch

Details on event: Seniors will be allowed to pick up their cap and gown during this time. If you still need to order one, click here to access the Jostens website for our school.