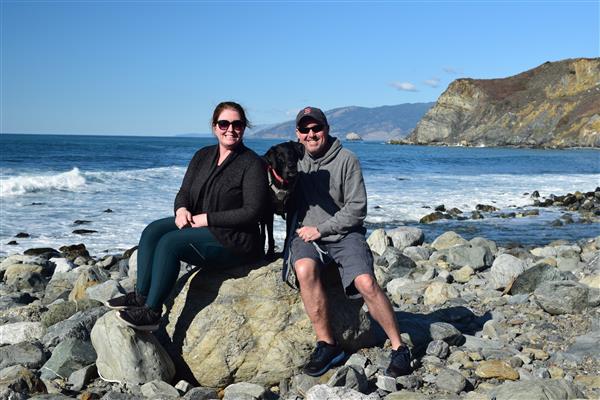 Phone:
Email:
Degrees and Certifications:
Mrs.

Karen Jewell

Hello, Liberty Lions!

I am getting a few organizational pieces in place for Distance Learning. This will be a learning experience for all of us, so please be patient with us and do your best to be flexible. It's our new reality. Most of all, stay sane and healthy. (Or, sane-ish!)

LHS Staff is back to work next week:
March 30-April 3.

Students will start distance learning
(as per Mr. Volta's email):
Monday, April 6.

Here are a few proactive steps you can take to get ready:

1. Create a workspace in your home.

2. Gather your materials. If you have materials at school, we will wait to see how this will be handled.

3. Double check all of your passwords: Google, TurnItIn, Aeries, and Weebly. Do you remember them? Figure this out now.

4. Decide how you will organize yourself for the next few weeks.

5. Speaking of organization: CLEAN UP YOUR GMAIL INBOX. Yes, delete all the junk.

6. Do you have unfinished business with any of your teachers from Quarter 3? Be ready to contact them on Monday, March 30. Be proactive.

7. Create a work schedule, especially if you have multiple people who will be using a computer in the home.

8. Don't get overwhelmed and stressed. This will be very manageable if you create a system.

9. For my class, please take a moment to enroll in a new class on TurnItIn. DO NOT DELETE THE OLD CLASS.

10. Did I already mention that you need to create a system? Oh, ok! Now, do it!



How to Embark on this New Digital Journey:
Don't just take a picture of everything; that's not a method for success in this situation.


Use an app like: My Study Life, Egenda, Pocket Schedule Planner, Homework App. Check it out now!!! Will any of these work? If not, find one.


Or, print out an Assignment Tracker like this: Tracker or Calendar (There are other options online as well.)


Or, choose the simplest way: regularly make a checklist on regular binder paper or whiteboard.


No matter what...have a system and stick to it!!! Don't get fancy; rather, be consistent.


Enroll in the Quarter 4 class on Turn It In.
DO NOT DELETE THE OLD CLASS.
Period 1 Class ID: 24366218 Enrollment Key: 2020


Period 2 Class ID: 24366239 Enrollment Key: 2020


Period 4 Class ID: 24366252 Enrollment Key: 2020


Period 5 Class ID: 24366270 Enrollment Key: 2021


Period 6 Class ID: 24366279 Enrollment Key: 2021


Period 7 Class ID: 24366286 Enrollment Key: 2021
Please feel free to reach out to me with questions!
Text me through REMIND
Email me: jewellk@luhsd.net
If it is all going crazy, we can set up a time to chat! I am here for you!
Mrs. Jewell