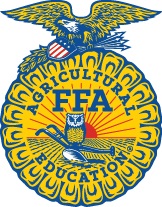 The National FFA Organization was established in 1928 and is dedicated to making a positive difference in the lives of students by developing their potential for premier leadership, personal growth, and career success through agricultural education.

Brentwood FFA was the 25th FFA chapter to be established in the state of California.

How Can I get involved in the FFA?

-Simply enroll in an agriculture class at Liberty High School. Students enrolled in agriculture classes are automatically members of the Brentwood FFA Chapter.

Can I join FFA without enrolling in an agriculture class?

No, our state charter requires members to be enrolled in an agriculture course.

What benefits would I get from joining the FFA?

-There are countless benefits: FFA is the nation's largest youth leadership organization. We help you develop your leadership skills, social skills, provide mental growth, improve your decision making abilities, and so much more.

Will it cost a lot to join the FFA?
-Not necessarily, it depends on how involved you are and what you choose for your SAE (Supervised Agricultural Experience) project. Projects may be entrepreneurial where you make money like raising and selling an animal at the fair, growing and selling plants, or making and selling another agricultural product. You may choose to do an exploratory project where you learn about an aspect of the agricultural industry or a research project would focus on doing an agricultural science experiment. Finally, you could do a placement project where you work for an agricultural business.

Will joining the FFA help me prepare for career and college?

-Absolutely, the skills members learn tremendously help with moving on into a career or college setting. Also, listing the FFA as an activity on your resume or college applications is very impressive because, as everyone knows, being in the FFA requires a lot of hard work and commitment.